Angel 193
My idea of heaven is to wake up every morning, drink coffee, then spend the rest of the day photographing interesting Angels. Hmmm… maybe I'm already there.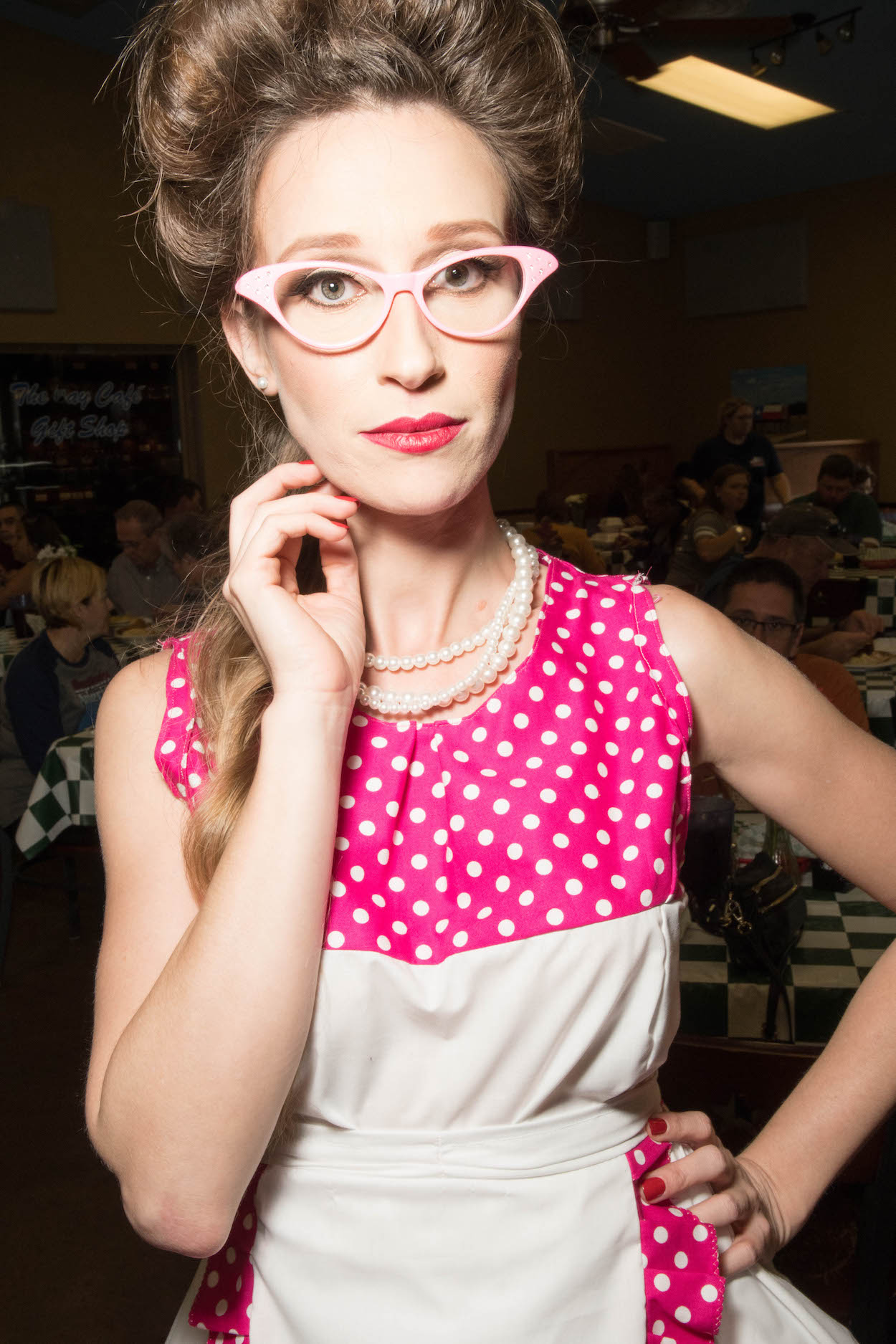 Waitress World
Keep the coffee and the pie HOT, and make the tuna fish fresh every day.
The Dream
I've been known to dream my photographs before I shoot them. This is one of those.
David Bowie
A Fan's recreation of David's last photo shoot with Black Suit and Fedora.
Fourth Of July
Some Americans know what the 4th of July is really about, but for many it's just fireworks and mattress sales, like Christmas without Santa Claus.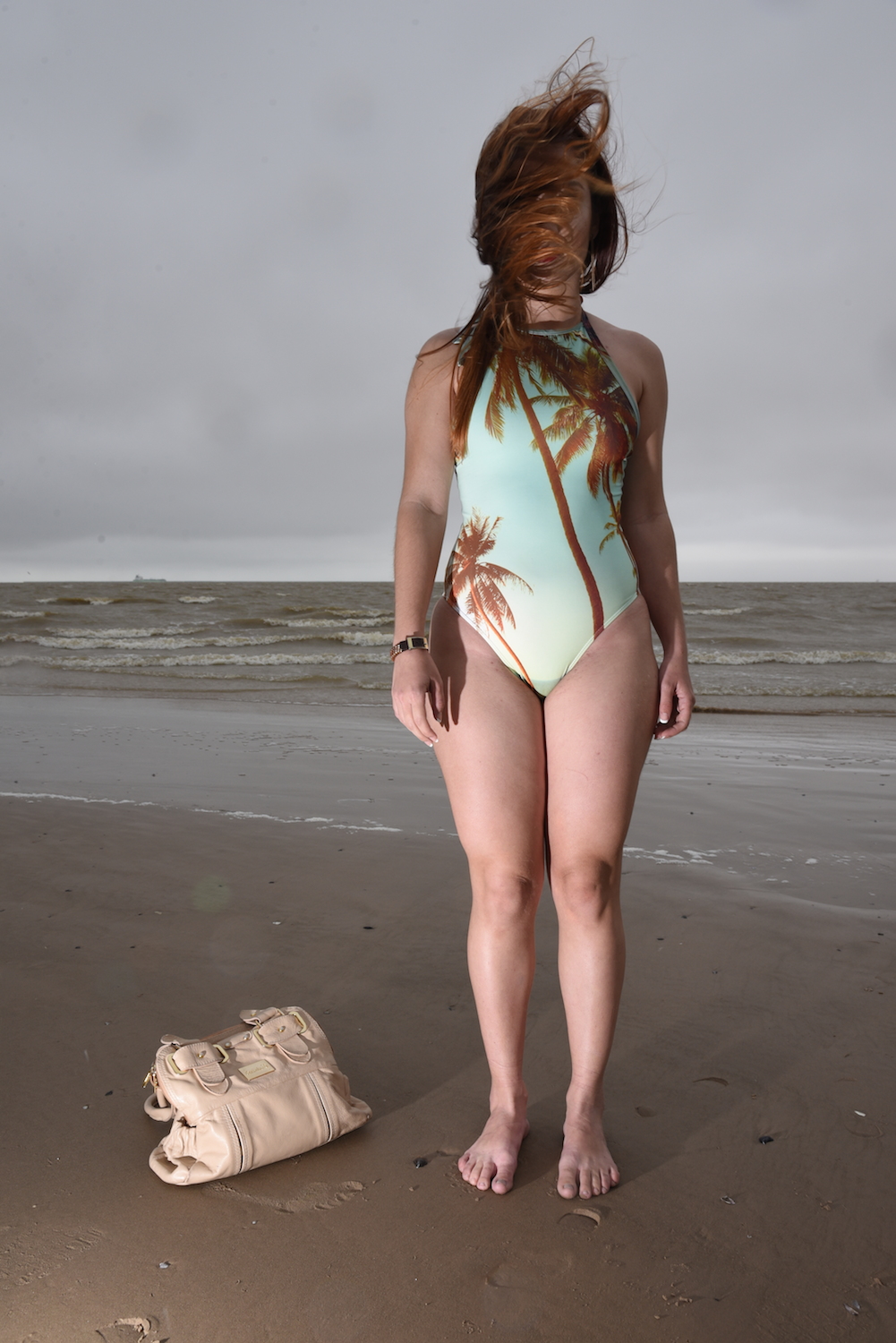 Beach Day
It was a windy day, a stormy day, a dark day, a good day.
Proper English
My camera get's me invited to a lot of places I otherwise wouldn't get to go.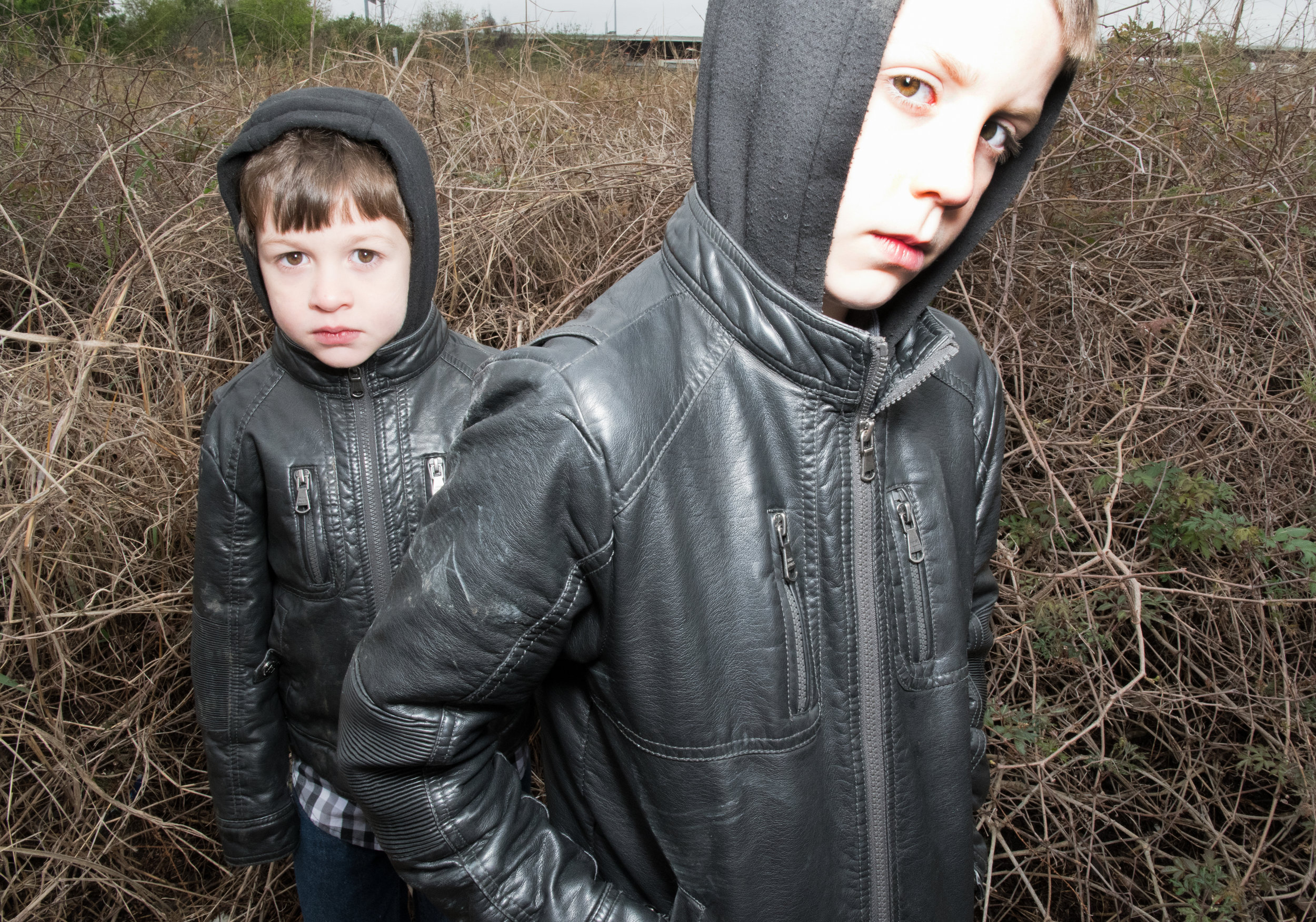 Brothers in a Field
Still Life
"The job of the artist is always to deepen the mystery." Francis Bacon
Twilight
End of day is a wonderful time for crafting subject and light.
Something About Mary
In school, I was always the kid goofing off in the corner. As an adult ...... I'm still the kid goofing off in the corner.
Moff The Wood Nymph
Women Of The Farm
On the farm your dog is not only a constant companion... he's your co-worker too.
The Remarkable Mr. Morris
I want to see things that nobody else sees. I want to make images that nobody else makes.
Portrait of Man In Loincloth
"You don't have to sort of enhance reality. There is nothing stranger than truth." Annie Leibovitz
Tribute
Sometimes a portrait is like poetry, full of thought and emotion but trading words for light.
American Standard
"We think of first love as sweet and valuable, a blessed if hazardous condition." Roger Ebert
Young Woman in a Pink Fuzzy Hat
There's great joy in taking photos .... and sometimes they make no sense, but some of those are my favorites.
Vogue
"I'm not strange, weird, off, nor crazy. My reality is just different from yours." Lewis Carroll
Scout's Promise
"I promise to keep myself physically strong, mentally awake and morally straight." For myself .... I figure zero out of three ain't bad.
Mother Of The Bride
"Marriage is such a wonderful institution.... but who wants to live in an institution?" Groucho Marx
Cat Woman
With camera in hand, I'm a tourist in the land of humans. Billions of reasons never to get bored.
Angel
Into The Woods
Editorial / Good Friday
"Take me, I am the drug... take me, I am hallucinogenic." Salvador Dali
Under A Texas Sky
It's that light.... it's that sky.
Portraits of the American Model # 001
Storm Comin
"There's a storm comin'... goodbye to the sun. There's a storm comin'... you'd better run boy run." Boz Scaggs
Before the Dance
Last Days of Summer
Dia de los Muertos
El Incidente
Kim - Pasadena, Texas
I know gas stations can be very dangerous. They get robbed in my town weekly.
Scott
"Always be in control of your gun," he told me. "That's a Cowboys definition of gun control." Smith & Wesson Model 586 / .357 Caliber
Women of the Farm
Raylee
"Better safe than sorry." That's what she told me. Springfield XDM / .40 Caliber
Ace
"It's not a real gun, it's a pellet rifle. I just like the way it looks and feels... it's cool." Army M4 Airsoft / .177 Caliber
Don't Show My Face
Even though the "open carry" laws are active in Texas, many participants are reticent to pose with their weapons in public spaces.
Austin
When I asked why she was "packin heat" she said, "Well it's TEXAS isn't it?" Springfield XD-9 / Caliber 9mm
Have A Nice Flight
"You can't have a mid-life crisis in the airline industry because every day is a crisis." Herb Kelleher
Elga's Room
She told me, "You know, shooting my pistol helps me blow off a little steam." Glock 19 / Caliber 9mm
Superheroes
"We must always guard and cherish our inner Superheroes."
Parade
In The Park
"From the wreck of time I sing out to the next generation of lovers and the next." Theodore Decker
For Juliana
I met him on Lincoln Ave in Miami. He said he was a Chef in a restaurant.... he also told me that Juliana had broken his heart.
Subway; NYC
I don't know everyone's story... but I want to know...
Lost... One Marching Band
Wandering the streets with a camera is far and away my most favorite pastime. A pastime that actually became an obsession long ago. Joy.
Being The Queen
We met on the streets of New Orleans ..... he told me, "Channeling the Queen is hard work but I find helping with policy decisions can be very rewarding."
Breakfast In New Orleans
7am Menu. I brought the banana and breakfast bar. Smitty's having his regular pint of cheap whiskey and Smitty Jr. is having a Baby Ruth candy bar. I don't know what the guy in the background had for breakfast, he muttered a few words and walked away.
Kimi Devine; Miami
3 dollars and a bottle of water.
NYC Streets
What's it like being homeless on the Streets of New York City? Robert told me, "There's always a bright side."
Guitar Nancy; LA
You can often find Guitar Nancy hanging around LA's Downtown Central Market. I put a dollar in her open guitar case. Well worth the outlandish, outer-space-ish conversation we enjoyed.
Contestant 3225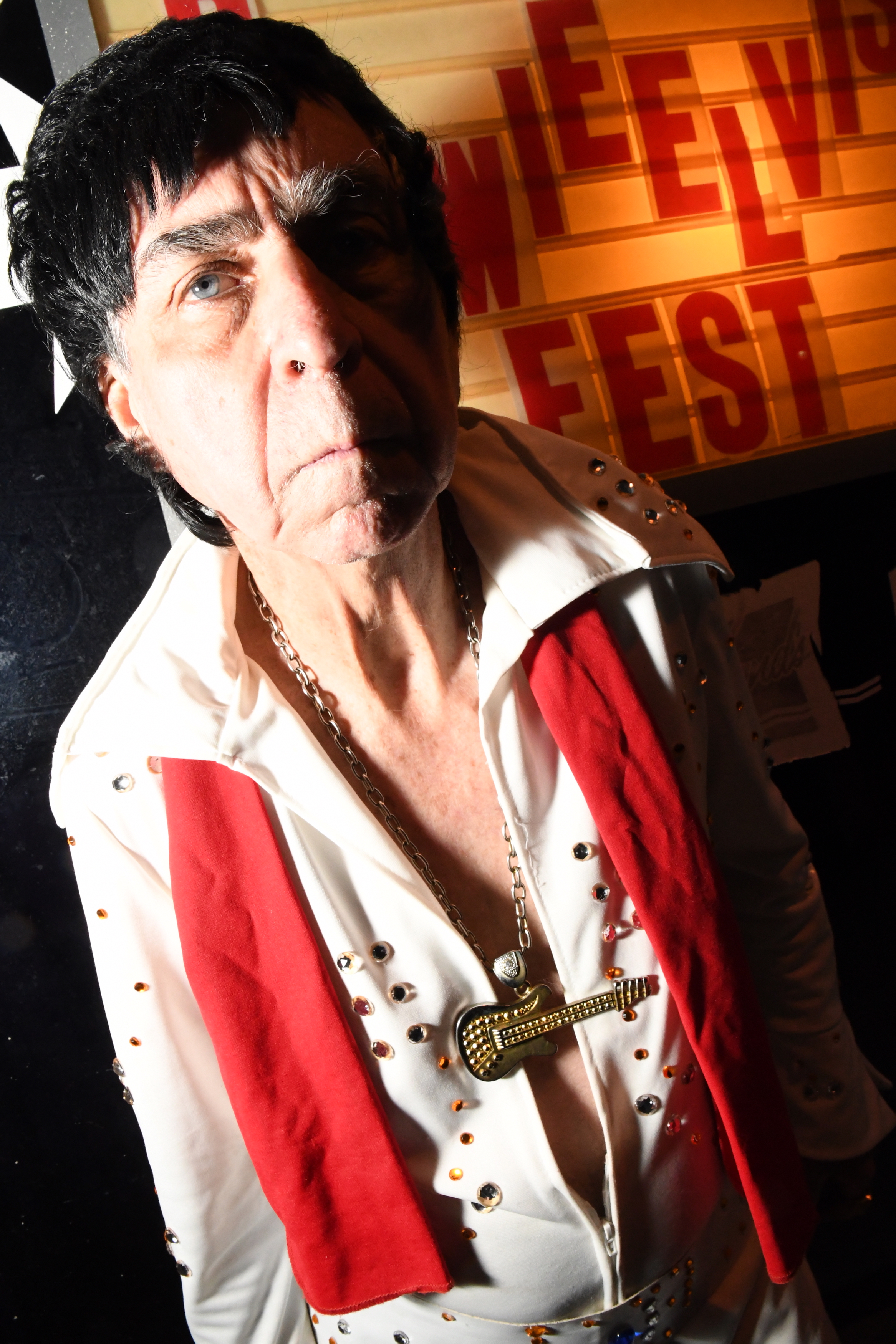 Learning About Elvis
I was told about Elvis Rule #1: We DON"T call them Elvis Impersonators... We DO call them Elvis Tribute Artists.
Man In Bath Robe
I'm often asked, "Where do you find all these odd people?" Well, it seems to me like odd people are always where I am.
More Portraits Of The Human Race